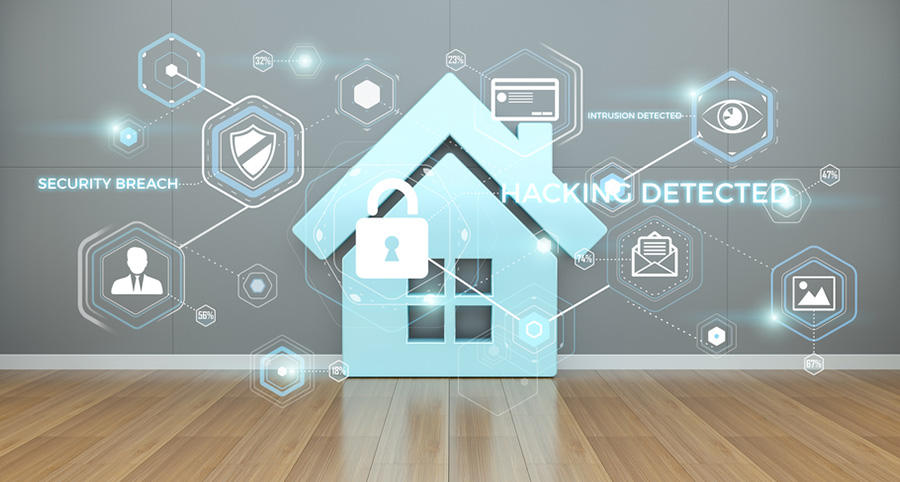 Do You Need To Be Concerned About Smart Home Hacking In Lakeland?
In various ways, smart tools like surveillance equipment and video doorbells have enhanced our security. We can receive updates whenever a visitor arrives at our front porch, and we may even have video clips sent to us when suspicious behavior is happening. Having components we may access over the internet advises us to prospective threats immediately. But there is one primary disadvantage. The quick access that benefits us is also cracking a door open for hackers.
While you don't need to lay awake at night worrying about smart home hacking in Lakeland, you should be cognizant of the potential safety issue and take steps to avoid it.
How To Prevent Smart Home Hacking
It's astonishing how the internet has changed our lives as seemingly everything is accessible remotely, including your security devices, smart flat screens, and even your coffee maker. The issue is that this creates more avenues for cyber criminals to sneak into your network. That doesn't mean you have to eschew wireless home defense systems or other smart components. Rather, abide by these recommendations and do your part to keep invaders off your network.
Create strong passwords: This is a requirement for every account, especially your home Wi-Fi. Use lower and upper casing and a blend of letters, numbers, and acceptable special characters. Avoid birthdays, anniversaries, or anything else hackers might easily guess. A password creator will give you something completely random and a password manager will aid you in keeping tabs on your many accounts.



Change default settings: When hooking up your new router, chances are it will come with a standard password to get you started. Don't forget to update it. Hackers may have these default settings too. Establishing your wireless network and router properly in the beginning is vital in maintaining your security.



Consider more than one network: Why put your smart oven, your security devices, and the laptop you use for work on one network? The majority of routers permit you to initiate a separate guest network. Make use of it and safeguard important information present on your desktop, laptop, and phone.



Add protection with a firewall: Firewalls aren't just for business settings. They may also be integrated with your private network. Firewalls are able to watch your network's traffic and block questionable activity. You can begin with a router that offers an incorporated firewall.



Utilize the most up-to-date encryption settings and security protocols: If you're using a newer router, you might have the chance to utilize WPA3, the current wireless security protocol. If that's not available, WPA2 with AES encryption is still a good choice. You ought to find home security components that protect with 128-bit or higher.



Be certain firmware and software is current: Keep your firmware and software up to date for all equipment, which includes your networked video cameras. Many times, these updates will patch various susceptibilities and improve your network's security.
Be Cautious of Shoddy Smart Home Equipment In Lakeland
One of the advantages of choosing a trusted brand like ADT is having the assurance that security components are consistently being monitored to ensure there are no flaws hackers could take advantage of. Other lesser-known brands may not be so conscientious. Buying your video cameras, smart thermostat, video doorbell, and additional components from a lone supplier like ADT is the right move. And getting all of your components installed at the same time will help ensure seamless configuration, security, and performance. It's also worthwhile to point out that ADT Command, the hub of your security system, uses two-way encryption when communicating with your smart components.
Customize Your Own Lakeland Home Security System
As you now have a better idea on how to keep your private network safe from cyber criminals, It's the right moment to get started on your own home defense system in Lakeland. The security specialists at Secure24 Alarm Systems are ready to create the ideal package for your family. Contact us at (863) 225-1652 or submit the form to take your protection to a new level.
Communities Served Around Lakeland By Secure24 Your Local ADT Authorized Dealer